With more and more businesses realising the potential of the online world and an increase in people who want to DIY their websites, a question I am asked often is 'how to create a website?'
It may sound like a simple question and there is no one answer as there are so many ways that you can create a website. Which is the exact reason so many people get overwhelmed and have no clue where to start or what's the right way for them.
So let's make this as easy as possible for you with my step by step guide.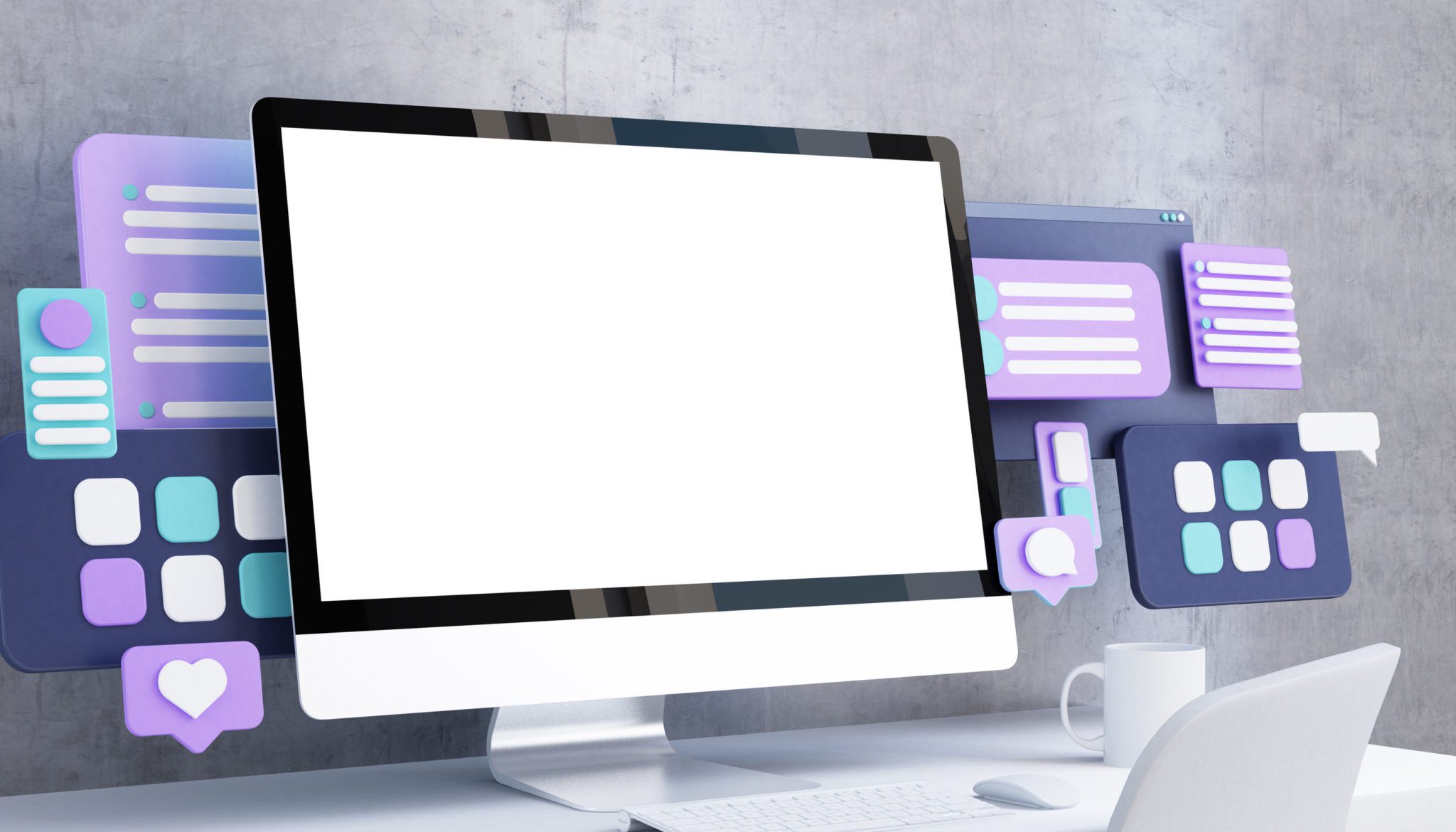 How to create a website in 3 super simple steps!
STEP 1: The first step in how to create a website is figuring out why you want a website and what you want the website to do.
This may sound really obvious but it's a crucial and often overlooked step. If you don't know why you want a website then your visitors won't know why they are there or what you want them to do. So setting a goal for your website is really important (I like to call it the website mission!) as it's often said that a confused mind never buys. Also if you have no goal or job for your website how do you know it's doing what it's supposed to do.
Website goals can be things like booking a call, signing up to a mailing list, making an appointment, purchasing a product or service etc.
How does your current sales process work? How can you replicate that on your website and make it more automated?
STEP 2: Plan it all out in advance before you even sign up to a website builder or buy a domain name. The reason being is that I see so many people start with a website name or builder that a few months down the line no longer serves them. It maybe that the name no longer reflects what they do or a website builder doesn't have the functionality to create a site that looks how they want or does what they need it to do. Not just for now but think how your business will develop and what you will need in the future.
If you are stuck with this my free planning course is the perfect place to start as you will then know EXACTLY what you want going forward and what you will need.
This course takes you through everything you need to get really clear on what you want your website to do, how you want it to look and the success strategy needed to convert clients. 
Step 3: Once you know what you need and want on your website you now need to choose a platform to build the site on. There are many different choices such as Godaddy, 123 reg, Wix, Squarespace and WordPress. When researching a platform be aware of site builders that say they are free but then charge you for using your own domain, making customisation options etc. and also check the functionality. You may not want something like online courses now but if it doesn't offer it and you want it on your website in the future then it will be starting again on a different platform or paying out high monthly fees to an online course website.
Go back to your plan and make sure it does everything it needs. Many hosting based site builders such as Godaddy etc are very basic and don't come with much functionality.
In terms of functionality I believe WordPress offers the most, as it's open source so has millions of developers constantly creating plugins (which are little snippets of functionality you can add to your website) and gone are the days when WordPress was really difficult to use, it now matches other website builders in terms of simplicity as long as you use the right themes.
If you do choose WordPress make sure you use self hosted WordPress (free you just need to pay for hosting and a domain, around £80 a year for both) and not WordPress.com which is paid for.
If you want to know more about domains, hosting and how to install and set up WordPress you can sign up for my free Intro to WordPress course:
So that will get you started on how to create a website but of course there is so much more to be done, such as designing the pages, making sure the pages convert clients, promoting the website etc.
Which is why my 60 Steps to Website Success course would be perfect for you if you need some help. 60 simple easy to follow to plan, create and promote your website as well as learning about mailing lists and creating opt in incentives.
The course is self study but there is also the option of adding weekly support calls over at The Tech Tavern!