Hosting, domains, SEO, analytics, backups, bandwidth… it's enough to make your head spin. All you want is websites made simple! An easy yet professional looking website to get your business online, without it costing the earth.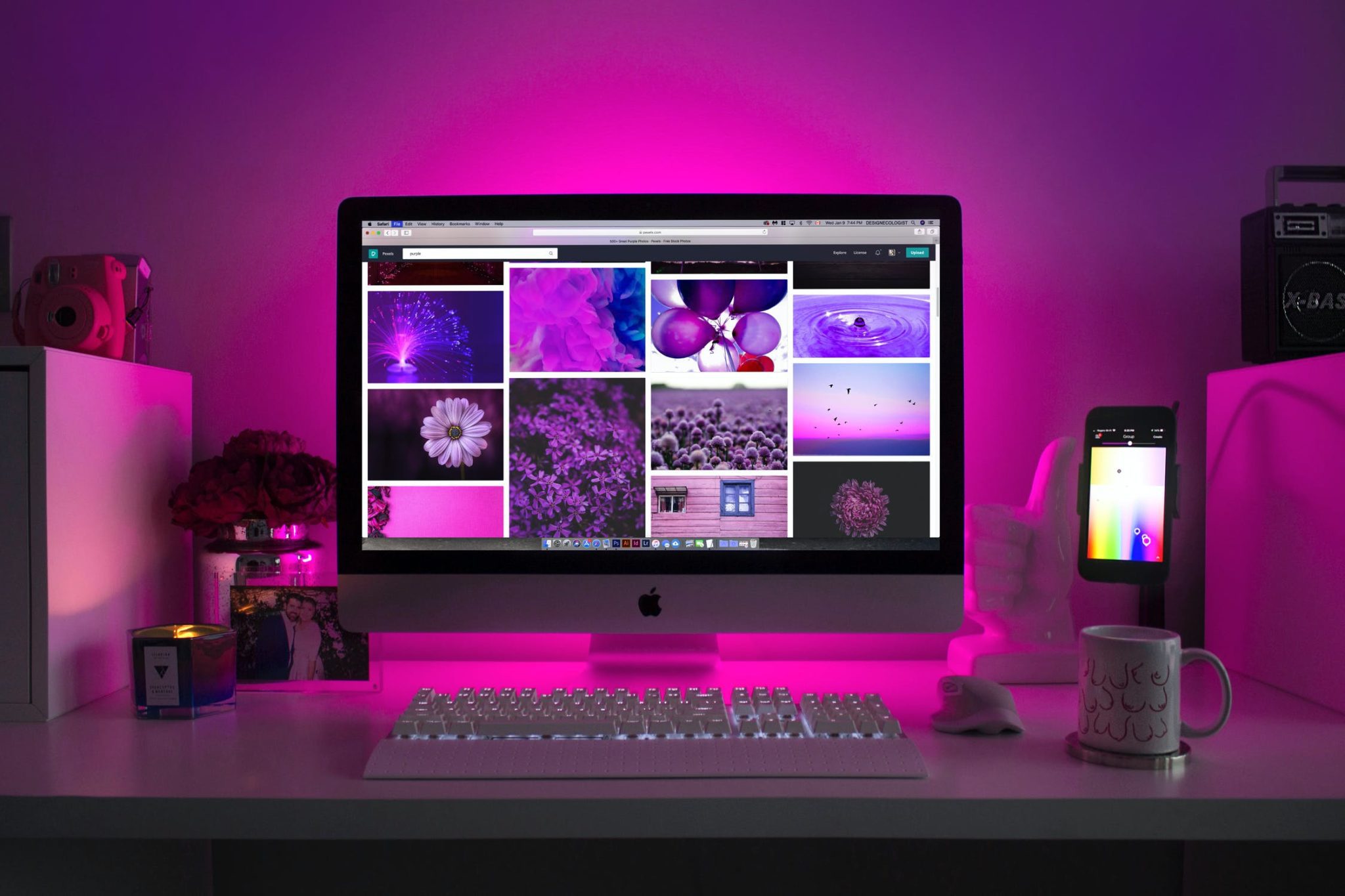 So where do you actually start?
The very first thing you will need is a domain name. This will be the name of your website, usually your business name, followed by a .com or .co.uk (there are also many other options and depend on what will work best for your business).
So which should you buy? If you have a local, mainly product based business, and you won't be doing any business outside of the UK then I would recommend co.uk as your visitors will be more targeted and generally from the UK. If your business is Worldwide or you offer a service that you could expand worldwide in the future then go for .com.
I tend to buy the both and use the one most relevant to my business, but keeping the other one, so no one else can use it, and redirecting it to my main site. This means that if I had a .com site and someone typed .co.uk by mistake it would still go to my site.
You can purchase domain names from many different providers, but before purchasing make sure you check the hosting package that you intend to purchase as some come with a domain name free of charge. Which brings us on to…
Hosting
Hosting can be a minefield, especially if you don't know what you are looking for or what you need. Many hosting companies offer many extras that sound good but you will probably never use them and once you are in that contract you end up wasting money you could have used elsewhere in your business.
I look at hosting as rental space, this is where your website files are kept for a rental fee on the internet. 
When deciding on hosting any standard hosting package is ideal. I would recommend one with unlimited bandwidth/webspace (the amount of memory that is transferred every time a visitor uses your site so the more the better or your site will crash). You also need to be able to have your own email address (lisa@wonderfulworldofwebsites.com or lisa@wesbitewonderwoman.co.uk etc.) as using a gmail or Hotmail address is unprofessional in the business world and often doesn't even get to your recipient's inbox as it can be marked as spam. If you are intending on having a shop then at least one SQL database is also needed, as this will be where all your products are stored.
WordPress
Yay, we are finally getting websites made simple! We now have a domain name and some basic hosting. The next step is to install WordPress.
Now this is where a lot of people get confused. They think as they are going to be using WordPress to build their site they need WordPress hosting or need to use WordPress.com.
DONT!!
You can install WordPress.org on any standard hosting package, WordPress hosting just offers extras such as backups, automatic updates, analytics etc. that you can easily do yourself for free and in no time at all. Basically it is not needed for a normal one WordPress site.
As for WordPress.com this is a free platform that will create your site hosted on WordPress itself. You site will become yoursitename/wordpress.com and anything you pay to them for hosting your site is the same as WordPress hosting as mentioned above.
What you need to do is go to WordPress.org and install that onto your domain name. This is easily done by following their instructions and is totally free. Or you can follow one of my simple Wordpress tutorials.
What's next?
Once installed your site will have the normal WordPress theme, you can change this to one of the many free themes available or you can purchase a theme for around £30 upwards, depending on how you want your site to look. Themes can then be installed and you will get instructions on how to set up your theme and the necessary plugins.
You theme can also be customised to your branding; you can do this yourself with some basic coding skills or the use of a few tutorials or get someone else to do it for a reasonable price.
I use the Divi theme by Elegant Themes for all my websites and trainings, it really does give meaning to websites made simple.
Pages and Posts
Once you are happy with the way your site looks you need some content. This will be in the form of static pages, e.g.:
Homepage
About
Work with Me
Shop
Contact
Blog
Then posts, which are non-static and will appear under your blog or news pages.
Analytics
Once your site is up and running you will want to know if anyone is visiting it. We do this using analytics; a popular analytics site is Google analytics and can be easily installed by following the instructions when you sign up (just search Google Analytics in your browser). I tend to use the Monster Insights plugin, which I find much easier to use and is also free, this links to your Google Analytics account and gives you the need to know information straight to your WordPress dashboard.
SEO
Search Engine Optimisation (SEO) or more simply put getting your site found in the search engines. This can be as easy or difficult as you make it. Basically you want to get found in Google when a user types in something relevant to your website. For example if you are a photographer in Cardiff you may want to be found when someone types into a search engine 'photographer in Cardiff' or 'Cardiff photographer'.
So how do you do this?
The simplest way to do this is to choose a main 'keyword' (what a user would type to find your site) for your home page and other keywords for each page on your site. Use this keyword in the header, meta description and throughout your wording on your homepage. What does this mean? Install the Smart Crawl SEO plugin on WordPress and you will be able to easily fill in all this information on each of your pages and posts.
Backups
You will need to backup your site in case anything may happen and your site get's deleted, hacked into or damaged in any way. There are many paid and free plugins that you can use for this but I would suggest one that backs up to Dropbox or Back up Buddy.
So, there you go you now have a website for well under £100. Granted, you may need to read a few tutorials and play about with things a bit but if you are in any doubt there are people like myself who are there to help you every step of the way!
Websites Made Simple – Yes really!
If you do want websites made made simple then the best place to start is with a Website Kickstart! In my free group I run regular masterclasses, workshops and Q&A's for those of you who want to get started with a website or get one you already have working better for your business.