So, why would you want to find blog post ideas?
Blogging is one of the best ways to drive traffic to your website. It's much like your social media feed in where you post daily, weekly, monthly etc. and all the posts show on your blog page (feed).
But with blogging you can categorise your posts and they also get picked up in the search engines, where they can float about being found by visitors for many years – much more than the short life cycle of a social media post – so they are always getting seen.
Google loves relevancy and one topic per page, so the more content you have on your website the more likely your pages and posts will be found, which means more traffic to your website.
Blog posts also show you as the expert, especially if you are responding to something that someone is typing into the search engines, which is why it's always really good practice to find blog post ideas that people are actually looking for.
How to find blog post ideas:
There are a few different ways that you can find blog post ideas and the first one I'm going to show you is Answer the Public.
Using this website, you can type in your area of expertise and then find out exactly what users are typing into the search engines.
It's great to have these wonderful titles but are people actually typing them in? Think about what you would type into Google.
People are more likely to type in questions such as how to, xyz near me or in xyz city or symptoms etc. rather than a blog post title. So you should always use the exact words the user would use in your title and throughout your page, for more chances of your blog being seen.
But feel free to jazz up your blog post title using AI, such as Chat GPT, to make it more enticing for readers to read – just make sure you keep your chosen key phrase in (what they are going to actually be typing in).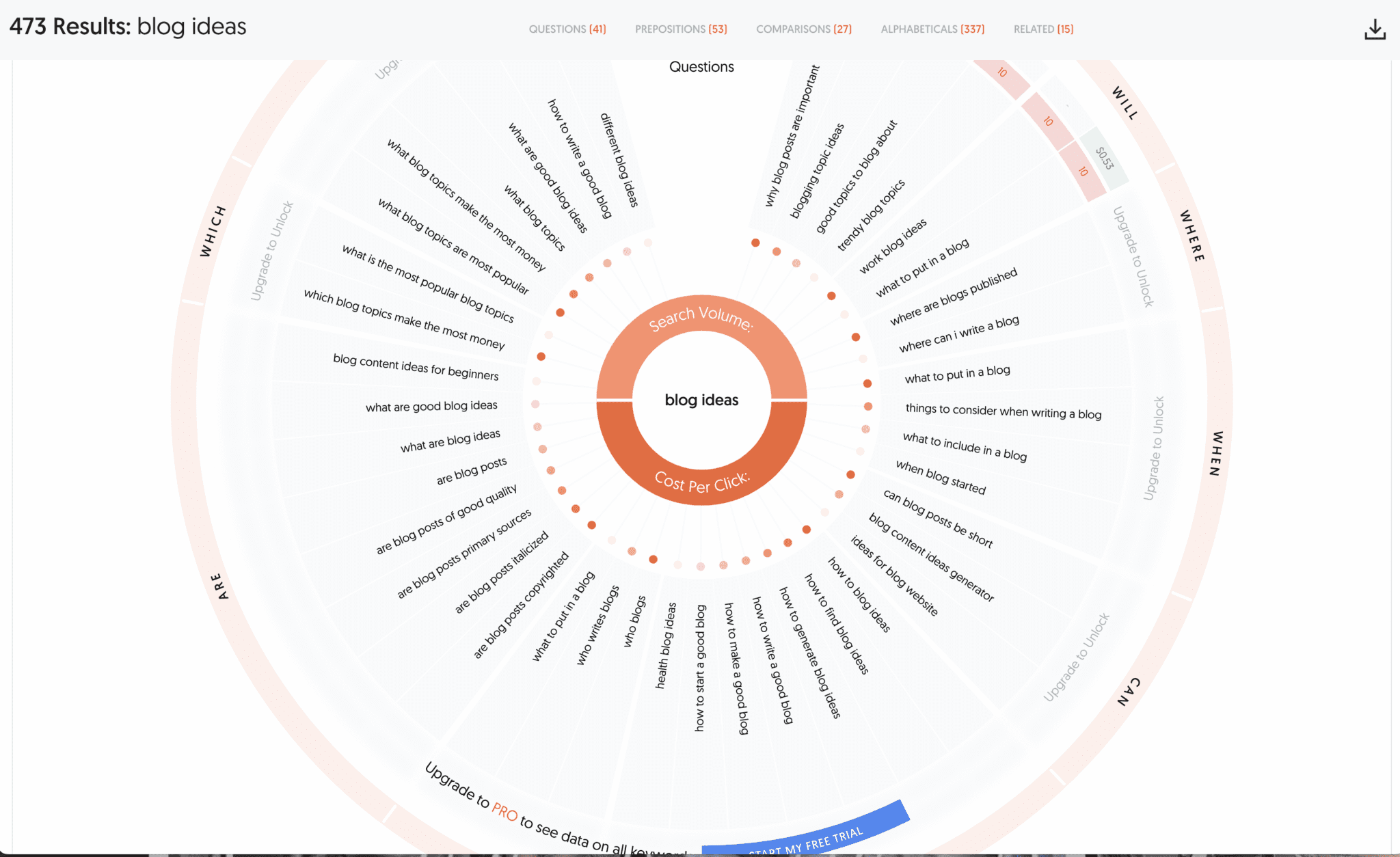 You can also use Google Search Console to find blog ideas. Google Search Console is free to use, and they have a performance tab where everything people have typed into Google that Google has shown your site for is shown.
So, there may already be something there that people are typing in, that Google already thinks your site is about, but you don't actual have a page or post for that or enough information for people to actually click on it. 
Then you can get writing!
Facebook groups can also be another minefield of information, What are people asking in groups that relate to your industry? The same goes for what questions are you asked all the time that it would be easier to explain in a blog post?
Top Tip:
Remember people don't generally type one word into the search engines, they use a whole phrase. Keep track of these phrases, that relate to your business, in a spreadsheet so that you never run out of ideas again!
Need more help?
I have an Intro to SEO course, that includes videos on how to find blog post ideas as well as how to set up Google Search Console. 
OR
If you want extra hand holding then join us over in The Tech Tavern, my tech support group, where we have weekly calls to guide you through everything you need to know about the tech needed to run your business online (the SEO course above is also included with many other instant access courses!)
All for a low monthly fee and you can cancel at any time!