A lot of people ask me what are the best WordPress plugins that I use on my sites and on the sites that I build? There are so many plugins out there no wonder you all feel so overwhelmed! It can often be a minefield, especially if you are just starting out on your WordPress journey.
So what is a plugin and which ones do you need?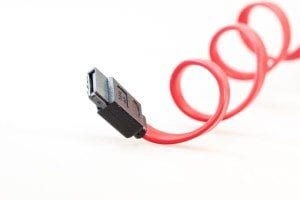 A plugin is a little add on to your website that adds an extra bit of functionality. WordPress is just a very basic set up on which to build your website. To actually get your website to do things you need plugins. Plugins tend to be created by other companies or web developers and can be downloaded and installed on your WordPress site.
Over the past few years I have built my own little list of plugins that I use as standard on every site I build, some were recommended to me, some I heard about through blogs and forums I read, some have come through trial and error but here is the Website Wonder Woman Best WordPress Plugins list and what they do and why I think you should be using them. So in alphabetical order we have…
Cookie Consent by Web Toffee
Cookie Consent is a MUST on your website for you to be able to comply with EU law. You must inform your visitors that you are using cookies on your website (you may not know what they are but you are using them!) and why. All you need to do to comply with this law is to install the Cookie Consent plugin and it automatically adds the banner and creates you a cookie policy.
Forminator Forms
OK, so you want people to contact you via your website. You can give out your email address but most websites these days have a contact form, which is lovely and easy for your visitors to fill in. I also find it much easier than sending an email, because when a website has a contact form they are prompting you to tell them what they need in order to process your enquiry. So for example, a cake maker may ask you for your contact details but then they may also have boxes for you to fill in about what you want the cake for and when you need it by. So for a contact form plugin I highly recommend Forminator Forms. I have previously used Contact Form 7 and also the Divi contact form module but have found that Forminator is easier to customise (so it fits in with your branding) and it's also easier to use than Contact Form 7 with more functionality than the Divi contact form. It's also really easy to set up and comes with a few different templates or you can start from scratch.
Hustle
I use Hustle for popups, so if you want a pop up from to sign up to a freebie or just an informational pop up, Hustle does it all!
Monster Insights
Want to know how many people are visiting your website? What pages they are visiting and where they are coming from? Then Monster Insights does just that! All you need to do is sign up for a free Google Analytics account, install the plugin and then there will be a 'Set up with Google Analytics' message. You click that and go through their setup, syncing it with your Google Analytics account, instead of copying and pasting the tracking code they ask to use. You can now see essential Google Analytics data right on your dashboard, without having to visit Google Analytics such as number of visiotrs, where they came from and what pages they are looking at.
Pixel Caffeine
Pixel Caffeine is a nifty little plugin that enables you to connect to your Facebook account and it's tracking pixel without having to put code in various places. You can also create audiences and custom events from within the plugin!
Really Simple SSL
Out of the best WordPress plugins, this one is essential! An SSL security certificate is 100% essential for your website, otherwise it's not secure (and many browsers will tell your visitors that). Google are always talking about de listing websites that are not secure but what you have to think about is whether or not you would trust a website nowdays that told you that it's not secure? Even if you have an SSL certificate it may not be showing as active on your website as it may not be redirecting to the secure version or you may have insecure images. This plugin takes the hassle out of all that and forces the secure version to load.
Seed Prod Coming Soon
Not ready to launch your website to the world yet? Then a coming soon page is a great answer and one of the best plugins to do that I've found is Seed Prod. It's simple to switch on, add a logo or image and a coming soon message and your website is protected behind it – I always recommend not having a coming soon on for too long as visitors (and Google) get a bit complacent when they keep visiting – a bit like if you kept visiting a shop that was always shut. It tends to put people off.
Smush Image Compression
Our websites are full of images and we want them to look good. But high quality and large images often slow down our site speed. So Smush Image Compression helps us get that sorted by automatically compressing our images as we upload them whilst still keeping them beautiful!
Updraft Plus
Another best WordPress plugins essential! Backing up your website is no small matter – in literally seconds that website you have spent time and money on can disappear and you won't get it back! It's 100% essential! You know all those photos and files you have stored on your computer, you most likely have them backed up in the cloud or on a memory stick or hard drive. As they are precious to you and you wouldn't want them to be accidentally deleted or lost if your computer packs in. It's the same with your website, but there are far more things that could go wrong. Something could break -it's unlikely but it can. Someone could hack into your site and wipe it – far more common that you would have thought and these things are random so don't go sitting there thinking no one would ever find my site that no one visits, your hosting or domain name could expire, ANYTHING!
So basically what you need is Updraft Plus, you sync it with your Dropbox, Google Drive or other cloud based storage, set it to back up automatically every week and hey presto you're done. It will automatically back up your website to somewhere safe – so if the unthinkable does happen you have all your files for your website nice and safe. If this list of best WordPress plugins was in order this would be my number one!
Woocommerce
This plugin is for those of you that want an ecommerce store on your website. So basically you want to sell things! Link it with Paypal, create a product and you can be selling on your site within minutes. Woocommerce is a basic free plugin but there are so many add ons, my advice is to start with the basic plugin and if there is a feature that it doesn't have do some research on an add on that will help you do that – or feel free to post in the Facebook Group and we can help you.
Wordfence
I just spoke about your site getting hacked and Wordfence is on of the best WordPress plugin that helps prevent that. It alerts you of any suspicious activity on your site, any malware etc. It scans your site periodically and let's you know if there is a problem. If people are trying to get in then Wordfence let's you know.
WP Fastest Cache
We have mentioned site speed and another variant on how fast your site is is caching. If you see in site speed tests that caching, gzip, minifying etc. is slowing your site down then you need WP Fastest Cache. You don't really need to know what they mean all you need to know is that installing and setting up this plugin will help get rid of those problems and speed your site up.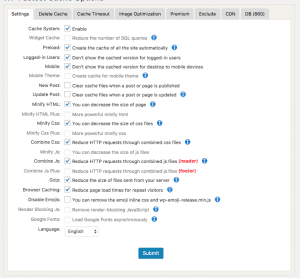 Yoast SEO or Smartcrawl
SEO – everyones fascination with websites! Get the SEO right and the traffic will just appear. Whilst that isn't quite true and a WHOLE different blog post, choosing keywords and using them on your pages is a good start. Yoast SEO helps you do just that. For each page, post product, you name it – you can choose a keyword, enter a description and generally guide you through your on page SEO. Even if you don't fancy wandering into the world of keywords, I would at least set your description within Yoast or Smartcrawl, as this is what appears in Google searches and also when you share your posts on Social Media. Also don't forget to add a featured image on your page down the right hand side of the page in page edit mode – whilst you are there!
The difference between Yoast and Smartcrawl is that Yoast doesn't tend to play very nice with Divi and you can often encounter glitches, so I tend to use Smartcrawl instead, which does the same thing, although Yoast is better known.
Bet WordPress plugins, Free Vs Paid or Pro
All of the above best WordPress plugins are free although some of them do offer paid pro versions, I have never used the pro versions of any of them and am usually able to find a free plugin for just about anything. But sometimes you do have to pay for quality and if something just isn't available anywhere else. Free plugins are usually basic and do what they say on the tin – you want more than what they offer then you are going to have to pay! But for a website just starting out the free versions are the way to go 🙂
How many of these best WordPress plugins should I have and what if something goes wrong?
You should generally have as few plugins as possible, the reason being is that too many, doing too many things on the website can cause your website to load slower and also cause conflicts.
WordPress doesn't create the plugins itself, these are all created and developed by outside companies and individuals. There are millions, if not billions of plugins out there and it would be impossible to test them all against each other. If after installing or updating plugins you get an Internal 500 error and you can't load your website this is due to a plugin conflict and you will have to go through the hosting to turn off all plugins.
So which plugins should you choose? At least have the basic plugins such as SSL, cookies, cache and image optimiser and security. Then add as you need to – but don't forget to delete any plugins you don't need and also keep an eye out for ones that do the same things – as this can often cause glitches and slow your site down.